verb (used without object), waked or woke, waked or wok·en, wak·ing.
to become roused from sleep; awake; awaken; waken (often followed by up).
to become roused from a tranquil or inactive state; awaken; waken: to wake from one's daydreams.
to become cognizant or aware of something; awaken; waken: to wake to the true situation.
to be alerted to a problem, danger, or need.

5 G is
MICROWAVE RADIATION?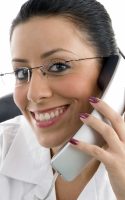 The following links are to You-Tube videos that I have watched and feel compelled to share.  As awareness grows, we can raise collective consciousness. We have the power to say, ENOUGH! It is time for change. Through awareness of what is currently happening in our world, together we can create a new vision for our collective and personal realities. That is how we can make positive effective changes to our culture and our society to reflect our desire for safe, healthy, happy, creative lives for ourselves and our children.
Awareness is the first step.
Please join me in sharing these links.
International Tribunal of Natural Justice
Why I am posting these links:
Actual testimony from witnesses and whistleblowers:
Please join me in bringing in the light by sharing this page and/or these links.
Thank you.
Jan Meryl