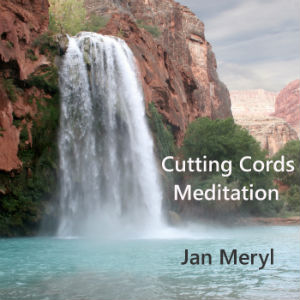 Guided Healing Meditations
These two healing meditations have helped thousands of people to heal.  They have been available for years from CD Baby, however CD Baby recently  closed its store. Therefore, they are TEMPORARILY NOT AVAILABLE  FOR DOWNLOAD. We are currently exploring other ways to make these meditations available to you.  Please check back in a few weeks.
Thank You.
These guided healing meditations are created from information learned from spirit guides and angels in Jan's channeled Medical Intuitive Energy Field readings and Guided Healing sessions.
Personal Meditation: A Journey of Discovery
Are you feeling depressed, stressed out, having a challenging time, feeling unsupported and defeated? Jan is now available for Personal Guided Meditations for spiritual growth and/or healing. Experience an internal journey into the light.  Feel the freedom and the love that is always being broadcasted to you. Connect with your own Spirit Guides and Higher Soul-Self.  This guided telephone meditation does to the spirit what a massage does to the body.

60 minutes required.  This session is not recorded.
These Guided Healing Meditations are Temporarily Not Available for Download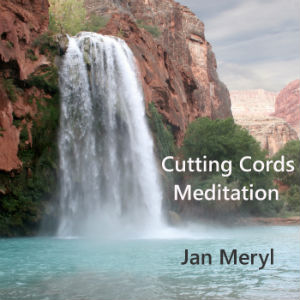 Guided Healing Meditation
Guided Healing Meditation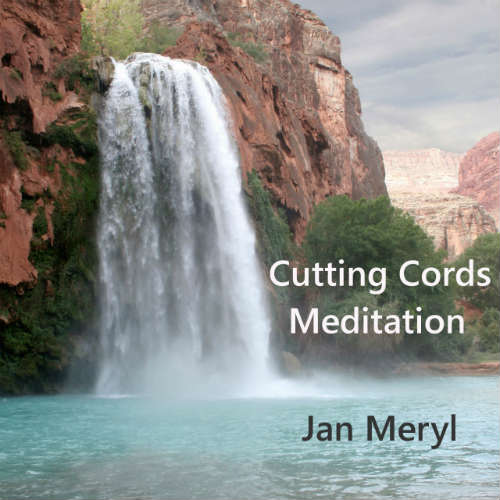 Guided Healing Meditation
Below is an excerpt from Jan's book
 ENERGY 101:
The Key To Understanding Holistic Health
When two people agree to interact and play out their feelings of lack, they form a cord between them that stores their negative energy.  A cord is a very real manifestation in the spirit realm.  It serves a purpose. It is a container for negative energy. Long term storage of negative energy causes the body to create illness and disease. In addition to storing an individual's negative emotional energy, the cord will relay energy between the two parties.
Two people that are connected to a negative energy cord are doing a dance. An action by one will cause a reaction in the other. When a negative pattern is recognized, the person who chooses to see the true issue, may cut the cord in a meditative state. This will help the person to process the lesson more rapidly. When the lessons are learned naturally, the cords are automatically discarded.
Sometimes people get stuck in the dance for very long periods of time. Without realizing it they will go round and round, perpetually repeating the dynamic negative energy pattern. These patterns get moved along from one generation to another. 
Copyright 2001 Jan Meryl. All rights reserved.
Guided Healing Meditation
Guided Healing Meditation
Digital Download
$13.95
Watch your mood and your health improve with each fragment that you heal.
A fragment is a part of the spirit that gets stuck in time at an age when you experience trauma or when your needs are not met.  Fragments perpetually recycle negative emotions that affect your health and happiness. Medical Intuitive Jan Meryl, created and narrates this meditation to heal the hidden fragmented parts of your spirit that cause pain, illness, disease and unhappiness. Jan leads you through the process of connecting with your fragments, helping them to release stored negative emotional energy of trauma and assisting them to be at peace and feel joy, thereby allowing them to become whole by integrating back into the fullness of you.  
Guided Healing Meditation Testimonials
***** I have to tell you that your Guided Healing Meditations are really a gift. I had an issue with my leg and found cords and icky stuff attached to it. Using your Cutting Cords meditation  I was able to clear it even though the doctors could not and just offered pills and weeks of waiting and testing.  No thanks. I went your route. 

I also am finding fragments and as I am pulling then back into me, I am literally being transformed. Thank you, thank you, thank you. 
Tampa, Florida
***** I love your work. I do your Fragment and Cutting Cord meditation faithfully. It is transformational. 

***** Keep up the great job. You are making my life more amazing day by day. 
Thank you,
Tampa, Florida
***** Cutting Cords, what can I say?  Having never heard of energetic cords, I really didn't understand the process. But as with most things in life, if you are not willing to try something new, you will never grow and learn. 

***** So, I did it. It was life changing. No other words can describe the impact, insight and improvement that has occurred in my life as a result of this meditation. Since it is a guided, deep meditation, you do not have to be an experienced meditater to follow along and to have the benefits bestowed on you.  All you have to do is to be open and willing. Something I believe is necessary in order to grow and expand anyway. 

***** The cords that I have cut have been instrumental in freeing me and my energy. I look better, feel better and some of my relationships have changed dramatically, all for the better. It is approximately 30 minutes so it can be done without having to set aside a significant amount of time.  I have found this to be one of the best investments of my time as the impacts of the cutting of the cords have improved my life dramatically. 

***** Enjoy the journey, you will love it. 

***** I am filled with overwhelming gratitude for all that you have done for me. The results have been miraculous!

***** The heaviness and pain in my left shoulder were instantly removed when we cut the cords during the energy field scan. I purchased your meditation on how to cut cords and was able to remove the remaining ones. The pain in my shoulders and mid-back (which was there for years) is now completely gone.
New York.
***** I just have to tell you that your Cutting Cords meditation has been working incredibly for me.  Of course I came upon at the right moment in my life – although I wish I had done it years ago -I was very able to slip easily into these dimensions – your descriptions are vivid and the time you allow is great.  Even though your directions are very specific – it allows for immense possibilities in my viewing. I  have seen thin cords, braided cords, thick flat cords and a thick pair of  black pants on me that I scraped off systematically with a paint scraper.  It is amazing to see where they are attached and who they are attached to.   I just want to thank you so much for creating this tape so that I could have the opportunity to energetically free myself.
***** I'm glad you kept the cord cutting meditation in this form because it makes the work especially powerful.
Florida
Jan Meryl is not a medical doctor and claims no formal training in psychology or medicine. All her training has been gained through meditation, contact with spirit guides and many years of learning from the information revealed in her medical intuition readings. Through these modalities she has helped thousands of people to grow and understand who they really are and how they create their own personal reality. Intuitive readings will offer information about the energy that you carry. If you are seeking a  medical diagnosis or treatment, you should see a doctor.
The services provided by Jan Meryl include intuitive perception only. It is the individual responsibility of any and all participants to use your free will to determine the choices that you make in your life that are right for you.  Jan Meryl does not accept any assumed or implied responsibility whatsoever for your choices or actions made subsequent to her readings and use of her self-healing products.  Any referral to another person, product or company is done without endorsement.